First Annual Robert Bebee Foundation Tournament
Congratulations to the Houston Fire Department Softball team for finishing second place in the First Annual Robert Bebee Foundation tournament.  The foundation is set up in honor of Robert Bebee, who was one of four Houston firefighters, now honored as "The Southwest IV," who lost their lives fighting the 5-alarm motel fire in Southwest Houston on May 31, 2013.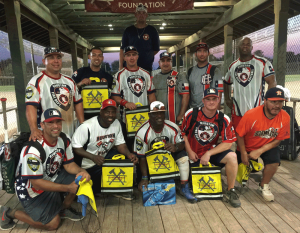 The tournament took place at the Houston Sportsplex and proceeds supported local animal shelters according to the BeBee Foundation website.
Thank You For Your Support
Titan T-Center & Weight Loss would like to thank everyone involved for supporting this cause in Robert Bebee's memory.  When we are not treating men with low testosterone in the Houston, Texas area, we stand by the HFD Softball team.