At Titan T-Center & Weight Loss, we're always looking to give you the latest data & information on men's health so you can make informed choices about your healthcare. That's why for this blog, we wanted to let you know about a recent study on the effects of testosterone therapy on cardiovascular health.
 Recent Testosterone Therapy Findings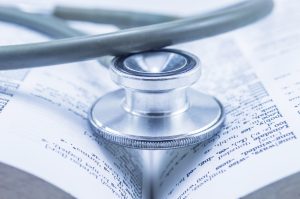 As you know, testosterone therapy is used to treat hypogonadism, a deficiency of the androgen (sex hormone) testosterone. Hypogonadism, also called Low Testosterone or Low T, affects about 20-40% of older men and can lead to feelings of exhaustion, decreased sex drive, lower energy levels, and lower self-esteem. Testosterone Replacement Therapy (TRT), if recommended by a doctor, can be an excellent way to combat Low T.
Previous studies have linked TRT to increased cardiovascular health risks. However, two recent studies by Dr. Zuber Ali of Regions Hospital, St. Paul, MN and Dr. Pawan Patel of Aurora Health Care, Milwaukee, WI, together encompassing almost 130,000 men, have brought that link into question. The studies, after adjusting for baseline differences between treated and untreated patients, found no significantly increased rate of cardiovascular events due to TRT. The findings have been presented at the American College of Cardiology (ACC) 2015 Scientific Sessions.
Contact Your League City & Houston, TX Testosterone Therapy Experts
While this is encouraging news for the TRT community, only a licensed physician can determine if testosterone therapy is right for you. If you'd like to find out more about testosterone therapy or believe you might be suffering from Low T, try out Low T Quiz or reach out to us on our contact page. If you'd like to make an appointment at our League City, TX office, you can do so using our easy online form. Remember to check this blog periodically – we'll be keeping it up to date with more information on how to stay healthy.
O'Riordian M. Two Studies Suggest Testosterone Might Not Increase Risks of Cardiovascular Events. Medscape journal of medicine. 2015 March 09.