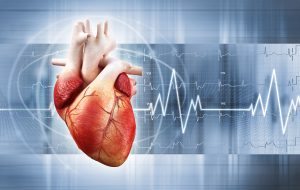 At Titan T-Center & Weight Loss, our mission is to better the lives of our patients by improving their health. We strive to keep you up to date with the latest information on medical advances, improvements, and new data. That's why for this blog, we want to detail a new study on the effects of Testosterone Replacement Therapy (TRT).
Calling Old Beliefs Into Question
For a long time, there has been some evidence to support that testosterone therapy is linked to an increased risk of cardiovascular health events and death (CVD). While the data for the association is mixed, it has certainly been a major concern of the medical community. A new study has shed some more light on the subject.
In a recent long-term study of over 5,000 men, researchers found a reduction in risk of cardiovascular disease mortality in men with the highest testosterone, and no association of testosterone levels with all-cause mortality.
Additionally, they found that increased luteinizing hormone (LH), the primary stimulator of testosterone production, was associated with increased all-cause mortality. Furthermore, having low testosterone without increased LH was a predictor of CVD mortality. This study emphasizes the importance of not focusing solely on testosterone, but also including LH levels during a hormone workup.
In other words, men with the higher levels of testosterone appeared to have a lower risk of heart disease, and testosterone levels alone did not affect mortality rates. In fact, low testosterone levels, when found in conjunction with low LH levels, was associated with increased cardiovascular disease risk. It is therefore essential to include a thorough assessment of another key hormone, LH, along with testosterone in order to determine the patient's needs.
Patients seeking help for androgen insufficiency should discuss their condition with a licensed healthcare professional. If you feel you may be suffering from low testosterone feel free to take our Low T Quiz or read up on the subject.
Contact Your Testosterone Therapy Experts
If you have more questions about Low T or TRT, feel free to contact us or book an appointment at any of our Houston locations. Remember to check back to this blog regularly – we'll be keeping it up to date with useful info on your health and how to take care of your body.
Holmboe SA, et al. Primary Hypogonadism with Increased LH/Testosterone Ratio Is Associated with All-Cause but Not Cardiovascular Disease Mortality; A Long Term Follow-up Study of Danish Men from the General Population. Poster session presented at: PP34-Novel Developm ents in Male Reproduction Basic/Clinical. The Endocrine Society's 97th Annual Meeting & Expo; 2015 Mar 5-8; San Diego, CA.